T4 Fog lights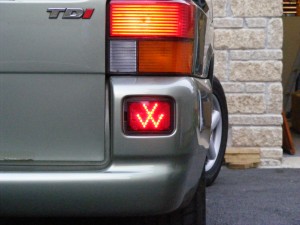 T4 triple function LED fog lights
These clip-in replacement fog lights will certainly "Transform your Transporter" .
Firstly they provide your bus with the VW logo when side lights are switched on, they get brighter when braking and of course function as a fog light too.
Therefore you get 2 extra side lights, 2 extra brake lights and 2 foglights all in the cool VW design,
New units are used, LED module added and lights are resealed ready for you wire up.
[layerslider id="1″]